Mystic Controversy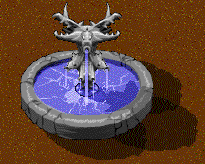 Puddleby was rocked yesterday by a mystic controversy that still has many exiles angry. By the end of yesterday's events, a FMOCR had been ruined and multiple court cases had been conducted. Exiles have started asking serious questions about the intentions and motives of the Mystic Council.
Aravir has some extensive coverage of the controversy.
Koric also has a full report.
The Winds of Dawn discussion forum has a thread on the subject.
Neige defends his actions here.
Xel has made his own full report available here.
Posted by Para at September 01, 2002 01:28 PM