Noid Party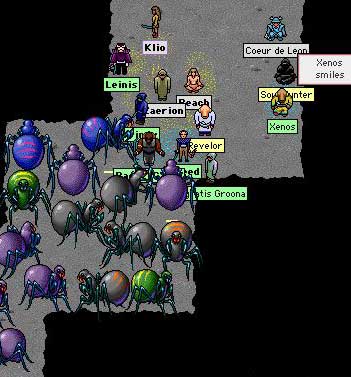 TMN received the following report from Creed:
"I thought other exiles might enjoy seeing this image of an impromptu noids hunt that turned into a rescue and then a really BIG noids hunt. It's a bit hard to see Ragin' Cajun among all the noids and other exiles, but he stood in this narrow corridor and bricked dozens of noids while the rest of the party took turns coming in to swing at them.
"Ragin' looked like he could have done this for hours. Quite a few healers and newbies got great experience and coins, thanks to Ragin' and the other more experienced exiles who were there."
Posted by Para at August 15, 2004 11:52 AM