Slime Visits East Field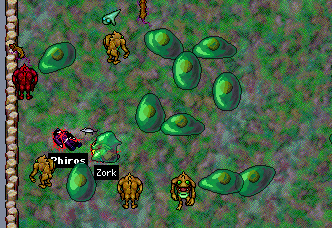 Phiros sent the following report to TMN:
"After investigating a dank disturbance coming from the marsh, I decided to go take a peek. Shortly after arriving in East Field South, I was surrounded, and promply inhaled, by many Large Slimes. Several never-before-seen creatures were also in their midst, including Larva Meshra (which feasted on the fallens), Gravid Meshras, and another variety, which I can't at the moment identify. The new meshras are deep red and charcoal in color."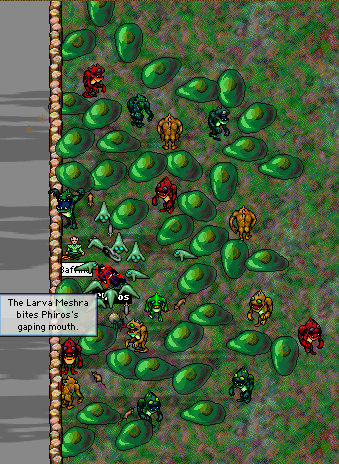 Posted by Para at November 08, 2004 11:48 PM