Sandfishing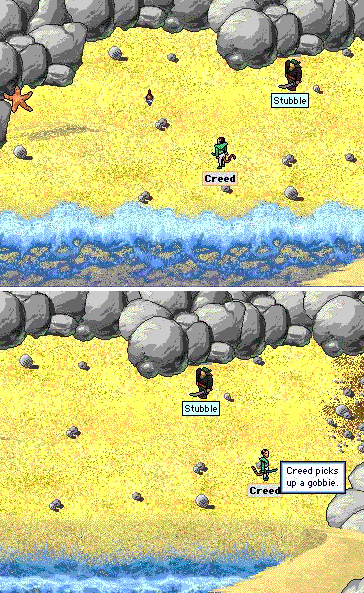 Creed sent the following report to TMN:
"I came across an interesting phenomenon while on a Clan Destine hunt to the River Tunnel. I had never been down the little path that leads to Stubble, the Darshak who sells axes (to some exiles, anyway). So I took a quick side jaunt just to see the area.
"Just for fun, when I saw the inviting surf, I equipped my fishing rod and cast a line out. Imagine my surprise when the hook and bobber landed in the sand on the beach . . . yet worked perfectly and reeled in a fish!
"I tried several more times, and no matter what direction I faced, I found myself sandfishing. I never could get the hook to land in the water! All I can say is that I find strange things around nearly every corner on our island!"

Posted by Para at November 14, 2004 02:28 AM