A Tale of Destine...y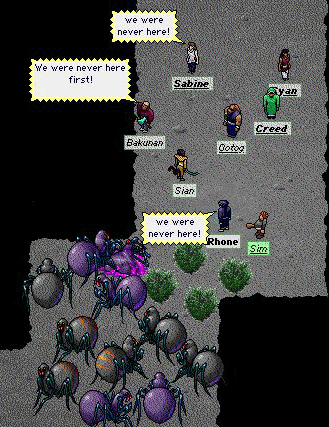 Rhone sent the following announcement to TMN:
"Behold the mighty power of second circle fighters, healers, a single third circle warrior, and an absent apprentice mystic! This is what has become of Clan Destine. Bow before the blessed zu of Gaia! The impromptu tactics of Clan Destine has opened up a world of exciting adventures. As shown by the sketch above, we most recently defeated the noids. Where will this motley crew show up next?!?! No one knows! We were never here!"
Posted by Para at November 19, 2004 07:55 PM