Lyfe Claws To Be Found Again?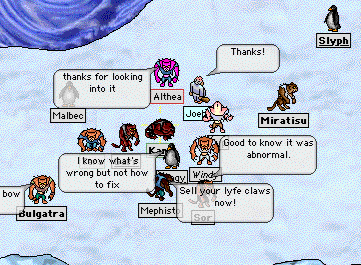 Sor sent the following report to TMN:
"Good day!
"I thought I might report that during a recent chat in Pengyworld, a nice GM agreed to look into the lasting Lyfe Claw shortage, and found out that indeed there was a problem! It couldn't be fixed right away, but there's serious hope that claws will be found again, and that we can finally craft more Catsbane Necklaces. Even Joebot said "Thanks!" for that.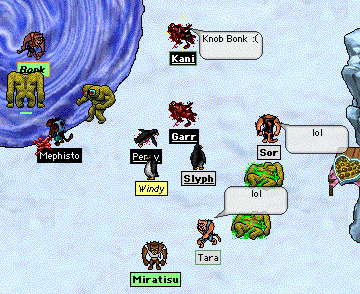 "Later on, the nice GM summoned a few Lesser Sors, Greater Mephistos, and Super Wimpys before wiping everybody with a . . . Knob Bonk! It took Refareus' flash visit to get rid of the deadly beast."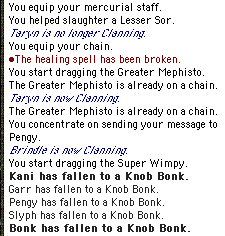 Posted by Para at February 16, 2005 07:43 PM