Jailhouse Meeting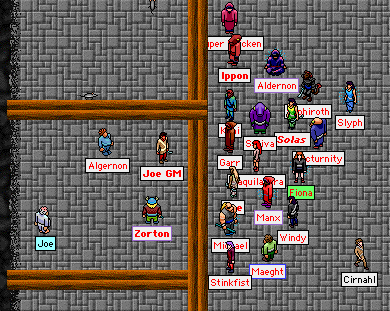 Joe GM spoke with exiles last night regarding some recent concerns about changes to the karma system.
Zorton has provided TMN with a visionstone of Joe GM in jail.
Find out more about the ongoing karma discussion on the Clan Lord Sentinel:
What was the original intent of the karma system? How has it changed?
What do you think of the new karma changes?
You can vote in a poll about Noivad's proposed alternative karma system.
Posted by Para at February 20, 2005 10:49 AM