Hangin' Out With the Pros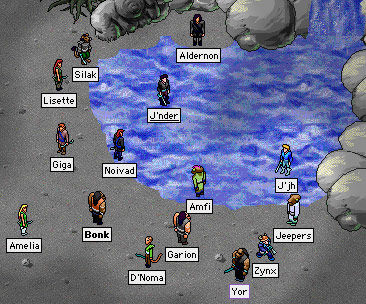 In his latest journal entry, Bonk describes some recent expeditions he's attended with more experienced exiles.
Bonk says, "You need to take risks and chances to see the sights, be amazed, and really feel as though you've only 'dented the surface' when it comes to exploration of the Lok'Groton chain. When people invite you to the faraway lands, sunstone back and say 'Yes, damnit!'—even if it means a depart or lying on your back for hours, I've never regretted the invites."
(Wise words from this Zo, says this old Thoom. -Para)
Posted by Para at February 22, 2005 08:52 PM