Results of the ELF Challenge
Lightbringer sent TMN the following report:
Today ELF's Dun'ilsar challenge was carried out at the Arena.
Approximately 60 exiles attended the event, representing various clans such as E'las Loth'mon Ferindril, Laughing Academy, Dwarven Militia, Order of the White Elephant, Sun Dragon Clan, Lords of the Wamphyrii, Winds of Dawn, Order of the Mini, Neko No Kessha, Hunter, and The Zouclougeist Alliance. Against all odds, the four-fen Neko No Kessha team rose above the competition to win the contest. ROAR™!!!
A visionstone is available at http://movies.puddleby.info/.
More images can be found below.
-Lightbringer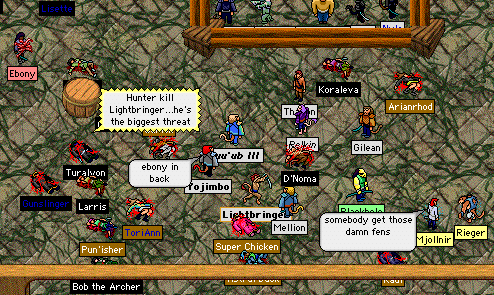 I wasn't THAT threatening!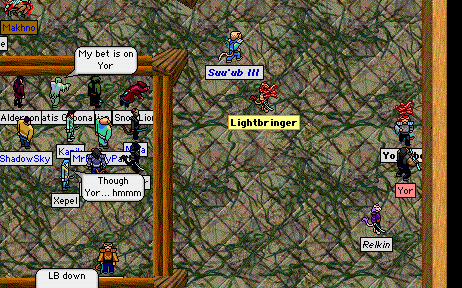 Yor must die!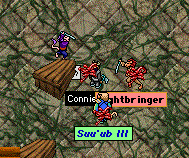 Connie talked trash, and then she got trashed! But not on beer.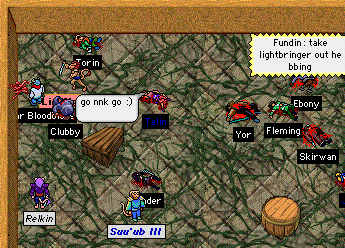 The final blow on the last man standing from second place!
Posted by Para at July 10, 2005 08:22 PM