Creed Advances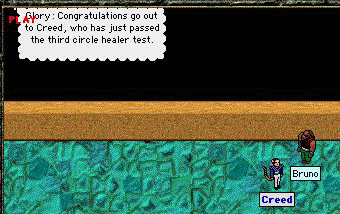 TMN received the following announcement from Creed:
Creed is proud to announce that she finally passed the third-circle healer's test.
Whoot!! Lookout, Proxi! Here comes Creed!
:-)
Clan Destine will be celebrating on (ooc) Friday, July 15, at their usual clanhunt time: 8 p.m. U.S. Central time.
We were never here!!!
-Creed
Posted by Para at July 15, 2005 07:27 PM