Bir Guzzyl Advances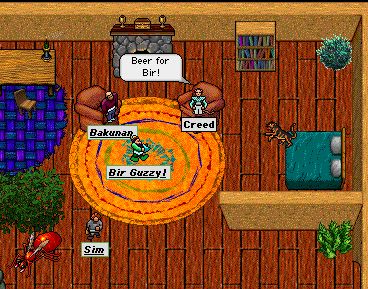 Creed sent the following report to TMN:
Clan Destine is proud to announce that our very own dorf extraordinaire, Bir Guzzyl, passed the third-circle fighter test.
Whoo-hoo! Go, Bir!
:-)
Of course, we celebrated in our clan house with beer for Bir. Be sure to give him a big pat on the back, or a pint of stout, when you see Bir in the lands.
We were never here!!!
-Creed
Posted by Para at July 28, 2005 08:26 PM