Got Mentus?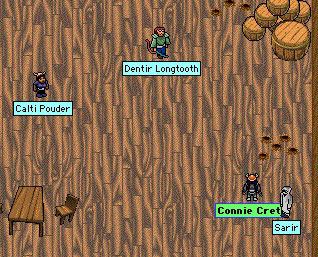 Connie Crete sent the following report to TMN:
Beer!
Befer tha storm, I founded out Sarir be lookin ta hunt sum bugs. That be tha only reason fer him ta be up yonder chattin with Dentir. I means, ya dont think he wants Tykens or nuthin, huh?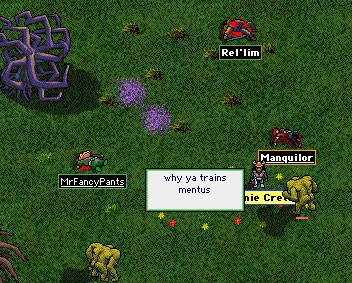 Anyways, later on, I was huntin with sum folks and they thought it'd be fun ta do a fh mosey. Lisette be wise when she said, "Never tick off a cute little drunken dwarf with an axe . . . and a camera!"
Mentus, it aint jest fer mystics no more.
Beer!
-Connie
Posted by Para at September 09, 2005 10:45 PM