V.I.A. Challenge Report

Relkin sent the following report to TMN:
Nine clans attended the latest Dun'ilsar event, a Very Important Agratis challenge, hosted by Neko No Kessha. Each clan did their very best to protect their Agratis, but in the end Winds of Dawn's lone Agratis Mellin (as inhabited by Farhope) managed to survive. Rankings can be found at http://www.ferindril.org/dunilsar/.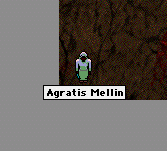 The winning tactic of the day: hiding in corners.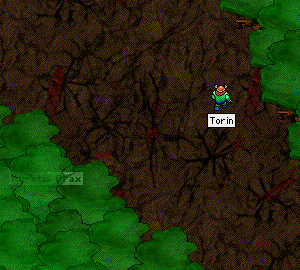 Agratis Brax of House of Swech did a fine job of both evasion and hiding. Here, Torin walks by his expertly chosen hiding spot. Later, Brax is forced out by a hungry Island Panther, is spotted by Hunter, and despite a valiant run, eventually falls to Mellin.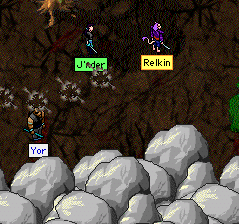 OWE and ELF seemed to have somewhat of an alliance. Here, Relkin runs for his life, without time to investigate the large rock Agratis Denden of ELF is hiding behind.
-Relkin
Lundar has also reported on the V.I.A. Challenge at the ELF Blog.
Posted by Para at December 04, 2005 07:27 PM