Blame Pole-rand?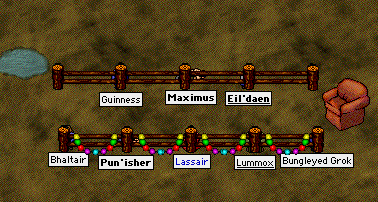 Pun'isher sent the following report to TMN:
The first polesitting contest took place in Town Center last night. There were eight contestants. It was a tough contest, with splinters being the main irritation.
As the contest lumbered on, the contestants branched out into many puns. As they logged on their mission, the pole-arity of the event made us all question if we wood ever stop. At the end, pole-dancing began. Hey, I made 5c. It hurts, however, when coins are thrown at ya . . .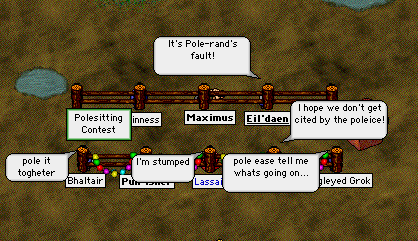 Reported by me! Pun'isher! On the job!
Posted by Para at December 30, 2005 12:15 AM