PAG's Pitch Cave Breakthrough

Noivad sent the following report on PAG's recent progress in exploring the Pitch Caves. The following message may contain spoilers. If you don't want to read possible spoilers, please do not read the information below.
Last week, PAG (the Pitch Assault Group) made significant progress in its quest to explore the Pitch Caves. The group managed to make it past PC10 and into previously unexplored parts of the cave system that is located somewhere deep below the Orga Stronghold. There were several new discoveries including lava, a mysterious book,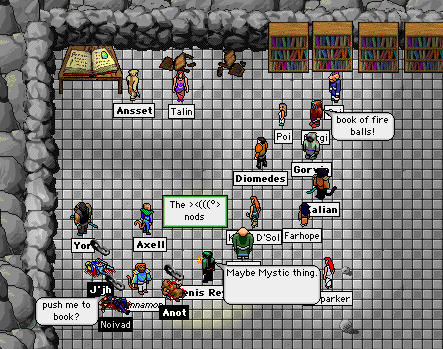 and a small pool with what looks like man-made walls.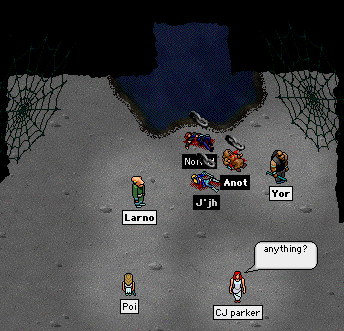 In yesterday's trip, PAG was able to examine these startlingly blue mushrooms for spores of any type, and to complete its mapping of the Pitch Caves.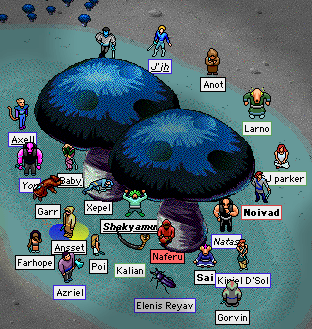 Missing from this picture are Talin and Sahara, who could not stay until the end. And the blue person hiding behind the 'shroom is Diomedes.
The significance of these items is currently unknown . . .
What's next?
-Noivad
Posted by Para at April 28, 2006 11:03 PM