Doing the No-News Two-Step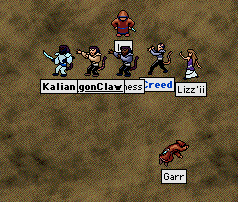 Creed sent the following report to TMN:
Greetings, Para.
I hate to be an alarmist, but . . . you may want to post the attached sketch as a bit of a warning to your faithful readers about what starts to happen when there isn't enough news forthcoming . . .
Yours,
-Creed
Posted by Para at April 30, 2006 10:30 PM