Figwit and Wigfit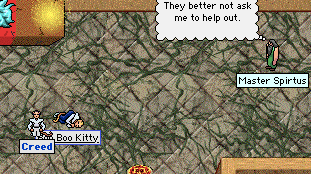 Creed sent the following report to TMN:
Hail Para,
I had the privilege tonight of helping as midwife at the birth of BooBoo Kitty's new bundle of joy . . . or actually . . . BUNDLES! That's right—BBK became the proud mother of twin boys in the late evening on day 73 Autumn 562. Little Figwit was born first, with Wigfit making his appearance about 45 seconds later.
I made a number of sketches during BBK's labor, which was unfortunately disrupted several times by a pie-throwing Kinon. I didn't get sketches of poor BooBoo covered with messy pie.
But as you can see, once the twins were born, many well-wishers came to watch them take their first steps and enjoy their birthday cake.
Congratulations to BBK and Largo, and to Figwit and Wigfit: welcome to the world!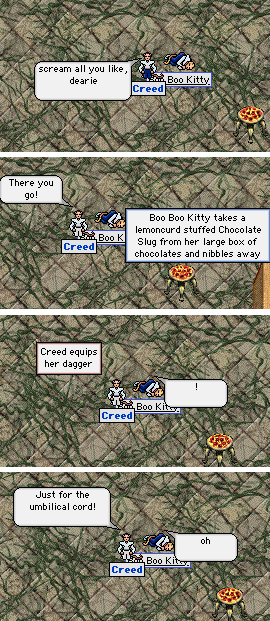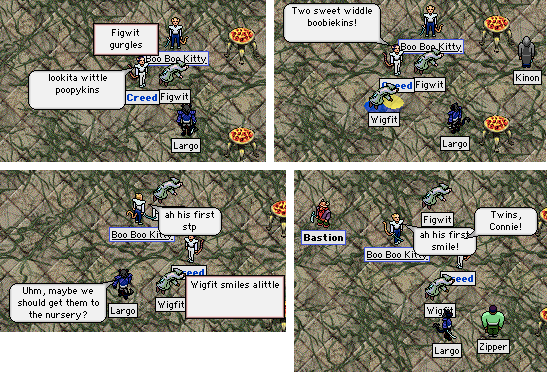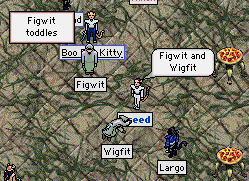 Cheers,
-Creed
Posted by Para at June 10, 2006 07:23 AM