Support Your Local News Thoom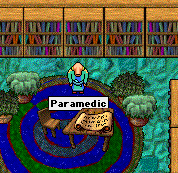 If you find regular updates to TMN to be useful, please consider donating a few dollars to help with the expenses and effort by using the PayPal button in the right-hand column. When readers kick in few bucks every once in a while, it makes a much-appreciated difference with the hosting bills, etc.
Thanks for continuing to read TMN.
-Para
Posted by Para at August 17, 2006 03:13 PM