"We Killed K'vynn!"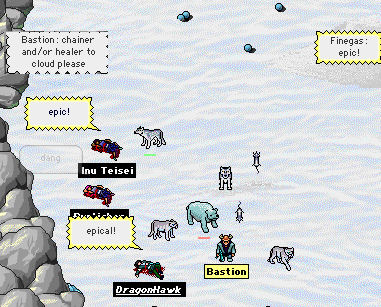 Inu Teisei sent the following report to TMN:
Dear Paramedic,
New Year's Eve was an Epic! good time for the Laughing Academy crew and honorary members. We spent a good chunk of it trying to jump off the cloud, adding victims, er, guests to the body count as we attempted to complete our quest.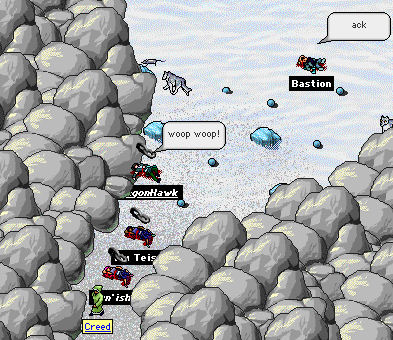 Finally we succeeded and managed to jump off the cloud...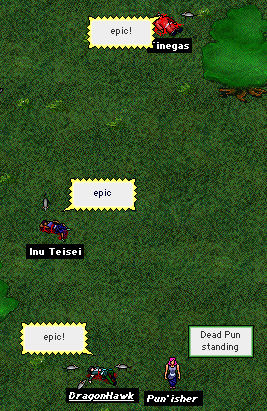 and we witnessed a most astonishing sight: Dead Pun Standing!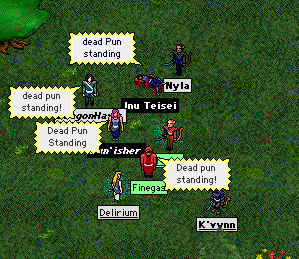 During the ensuing rescue, we managed to kill K'vynn, so we bastards. All in all, it was a great New Year's to spend with Epic! friends :)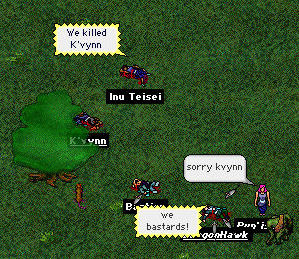 Smoochy boochies,
-Inu Teisei
Posted by Para at January 01, 2007 12:26 PM