Brune and Indigo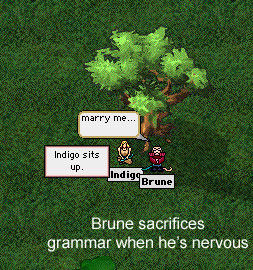 Brune sent the following announcement to TMN:
Greetings,
Many years ago I offered a wedding ring to the Lady Indigo, and she accepted it. We intended to have a ceremony "just as soon as this crisis is over."
We have discovered that if it's not a Dark Entity possessing your friends, it's an Evil Priest trying to assassinate your loved ones. If it's not that, then it's a Brutish Pirate on a kidnapping rampage, or a powerful orb awakening Ancient Forces, a wicked witch demanding a blood sacrifice, puppy killers, baby seal clubbers, or an obscure Cult threatening our little town. Don't get me started on Dragons . . .
Frankly, the list is endless and we have decided that we'll just have to fight the Forces of Darkness AND get on with our lives!
A wedding is planned for the 61st Day of Spring, in the Year 566 (aka Wednesday evening, April 4th . . . about 8PM Pacific time), at the Museum in South Puddleby.
All are enthusiastically welcome. We will provide beer, to keep the short and stout folks appeased.
Afterwards (despite what it is *I'll* want to do) there might be a feast, a hunt, or a mass slaughtering of Darshakódepends on the weather and stuff.
Sincerely,
-Brune
Discussion on the Clan Lord Sentinel.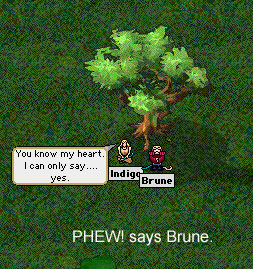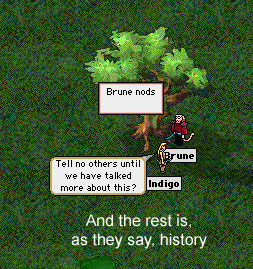 Posted by Para at March 23, 2007 09:45 PM