Para's Archives: The Letter A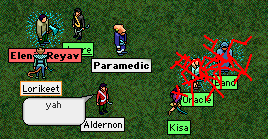 Hey, how about I dig up and post just a few images from Para's Archives. Today's images were all filed under the letter A.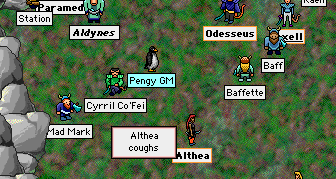 Althea's got a cough. I have no idea what Pengy's doing out there. Sorry about your head, Odesseus.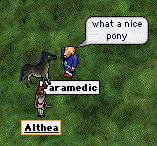 Althea's pony.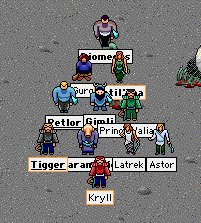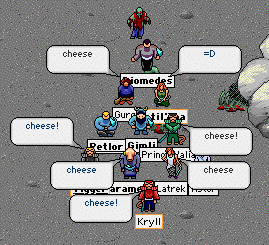 Cheese! Note that undine sneaking up on the happy group in Alchemist's Folly.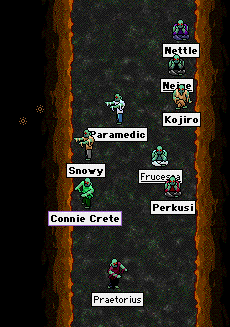 Fruitless wall humping in Alchemist's Folly.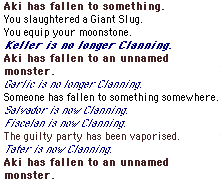 Whoops.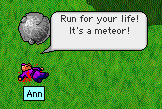 Incoming!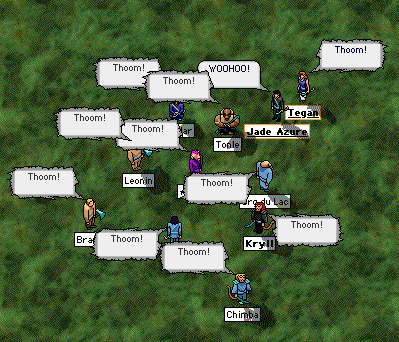 Ann GM gives everyone the power of thooming.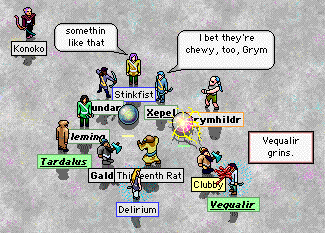 The Astral Gumball.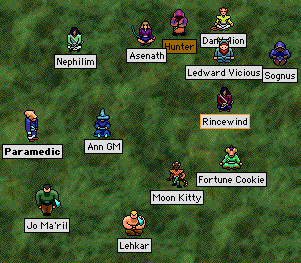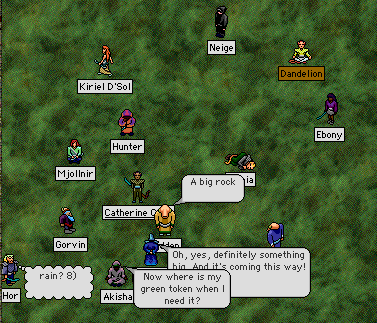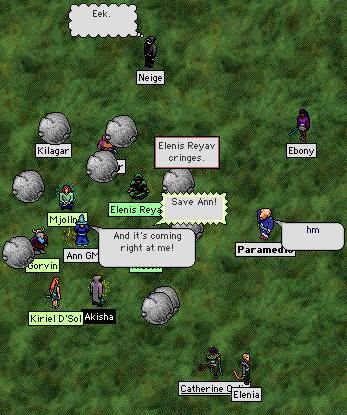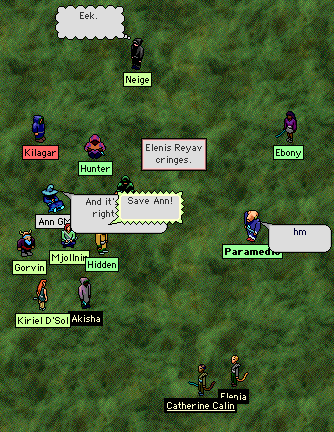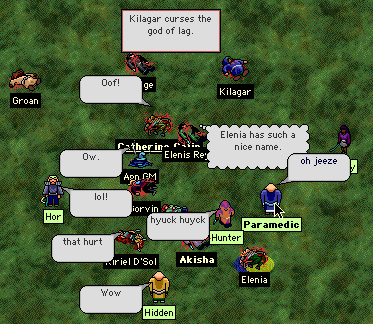 Meteors are naturally attracted to Ann.
Posted by Para at May 20, 2007 12:31 PM