Creed's Pony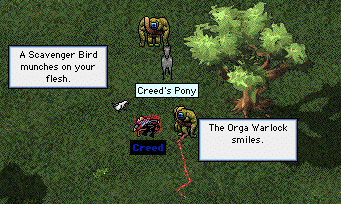 Creed sent the following report to TMN:
Hail, Para!
As usual, I have several reports to share with TMN readers. I must share the most exciting one first -- to me personally, that is. I was a guest on a hunt to the NOOB recently, and during a brief break in the action, was having a sunstone chat with Gremlins. He informed me that he had been granted a great gift by the gods: his very own pony!
Faithful readers of TMN know how much I have longed to see the pony Cloud again. I prayed to the gods to send me a pony, and lo and behold! My prayer was answered! Although this pony did not seem to answer to the name Cloud, he looked so much like Cloud, and stayed by my side in much the same way. I only had a little wheat to feed him, thanks to a gift from Usagi. But he followed me throughout the fighting and lightning bolts until I fell, and even then, he stayed by my side for many long hours until all hope of rescue seemed gone.
I was disappointed that the pony left me when I was most in need of rescue -- but the gods work in mysterious ways. I can only hope to see Cloud again soon.
Cheers,
-Creed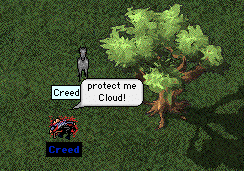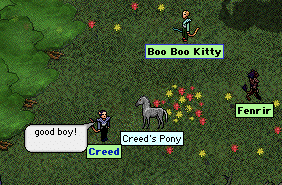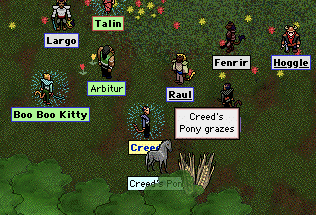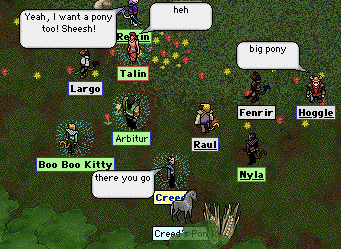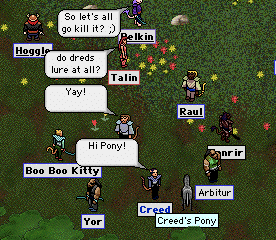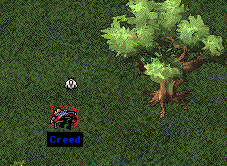 Posted by Para at September 02, 2007 12:32 PM