A Gaggle of Greater Deaths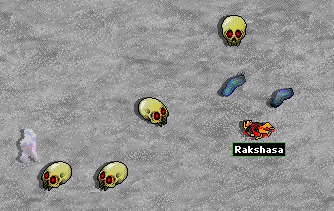 Xel sent the following report to TMN:
Hey Para,
I just got in word from a few unfortunate adventurers (Rakshasa, Kyp, and Ragnarok) that the fourth sphere of the Ethereal Plane has been overrun with Greater Deaths, the number being on the order of "At least 10, probably 20".
Additionally, one GD made its way through the portal to Portal Island proper, so any EPS users ought to be wary until further notice from anyone strong enough to deal with them.
I've attached a sketch from Raks who was not enjoying the company, I think.
-Xel
Posted by Para at September 16, 2007 06:29 PM