Boo Boo Kitty Passes Fourth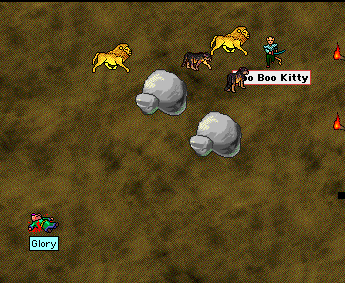 Pun sent the following report to TMN:
After several dozen tries, Boo Boo Kitty passed the test and is now a 4th circle healer. Here are some images of the glorious event.
Boo Boo Kitty dodged and weaved. Glory congratulated her but was kind of rude by shooing her off. I guess that's Glory's perogative . . . *pfft*. Later, BBK visited the 4th circle training area, where she has happily started her training with Virgil.
Your pal,
Reporter, Ranger, Deputy -Pun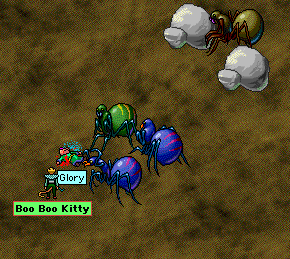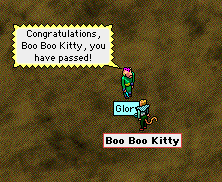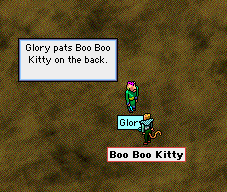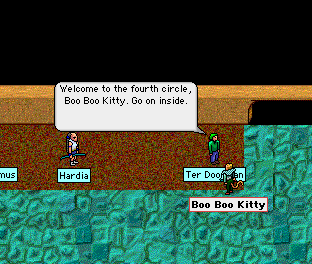 Posted by Para at October 14, 2007 12:22 AM