Book 3 and Sarra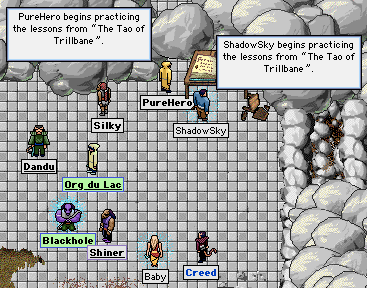 Creed sent the following report to TMN:
Cheers, Para! It's me again. I thought I'd send a quick report of another successful visit to Trillbane's "Book 3." This OWE-and-guests trip started with a relatively easy run to Book 3 so that PureHero and ShadowSky could continue their PF training.
The group then decided to go to Sarra for a change of scenery. It was a very interesting and challenging trip with ups and downs that included vanquishing a very strange pair of Angry Mother Sasquatches. As you can see, they appeared to be connected, whether as Siamese twins or just reaaallly close friends we couldn't tell.
Of course, a couple of exiles had their opinions to offer . . .
Thanks,
-Creed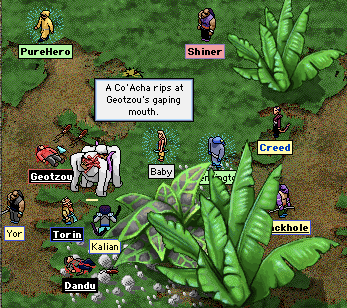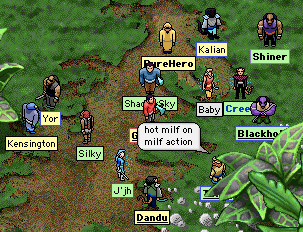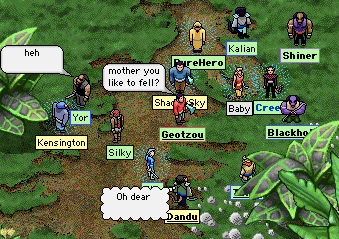 Posted by Para at October 31, 2007 10:25 PM