Pony Rescue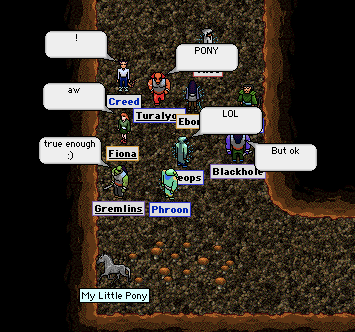 Creed sent the following report to TMN:
Hail Para!
I was with a fairly large group that charged into the Mountain Glen area recently to rescue some fallens in the new myrm hive. Things were going along normally when—while we were waiting for someone to lure the next snell—a pony just trotted up to us out of nowhere. After a moment's confusion, we realized he was bringing us a Tsrrin costume! Peer pressure prevailed as everyone quickly dressed themselves as ponies and pressed on as a pony rescue. I've enclosed a few sketches for you of all the fun.
Long Live Tsrrin!
and . . . PootWaddle Ponies!
Creed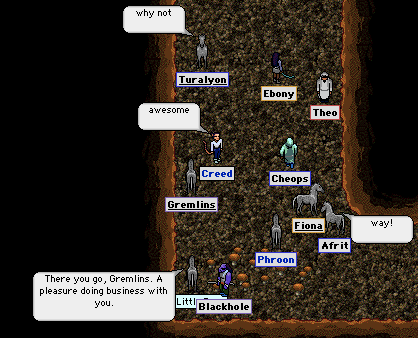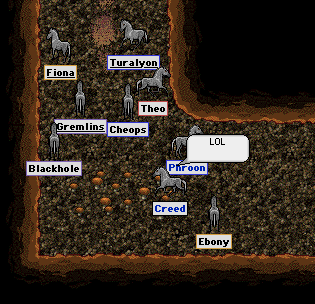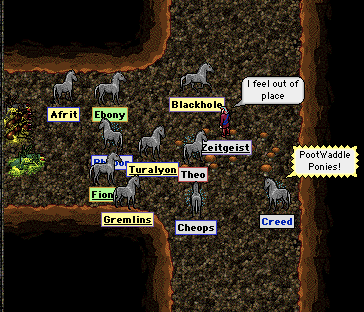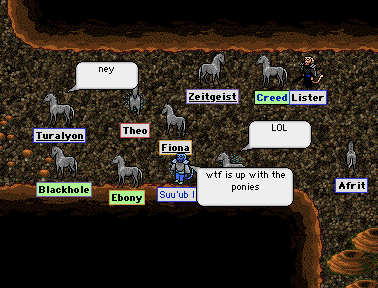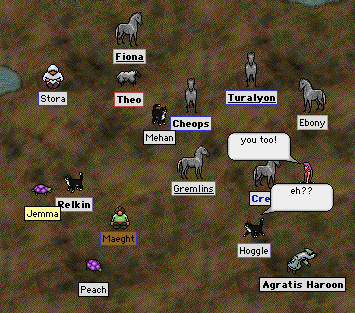 Posted by Para at November 01, 2008 10:07 PM