Largo's Inaugural Speech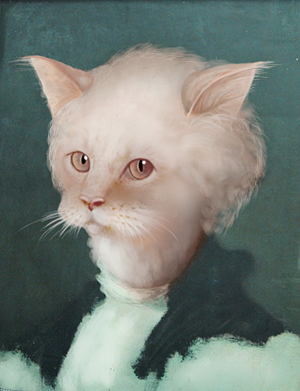 Fen President Largo; Portrait by Hoggle
Largo sent the following announcement to TMN:
Dearest Puddleby,
It is with great excitement and gratitude that I take up the mantle of Fen President. Thank you to my many voters, friends, clanmates, and supporters. This would not have been possible without you.
On the evening of Winter 53 (OOC: 8:00pm EST on Sunday, November 16) I will give a speech at the University of Puddleby, in which I lay out my presidential plans, personally thank my voters, and discuss our direction from here on forward. Refreshments of all sorts will, of course, be provided in surplus.
I hope to see you there,
-Largo
Posted by Para at November 09, 2008 10:10 PM