Juliosaur Fights and Flees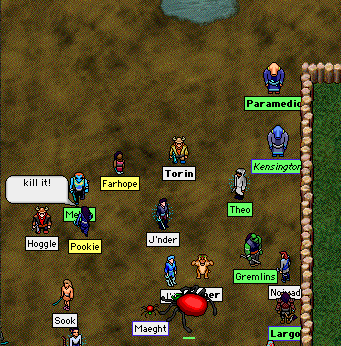 The Juliosaur came to town today as part of the aforementioned Chigger Invasion.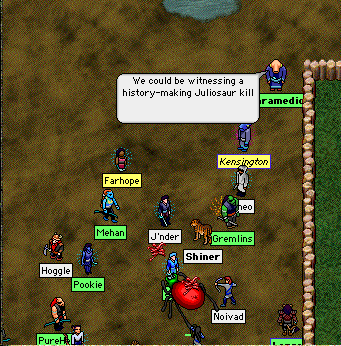 I had hopes that we might finally vanquish this longtime insect foe. The recently returned Noivad is seen here giving the Juliosaur a significant beating. ThoomCare was well represented, with myself and Kensington healing the wounded. Also note that Hoggle, reporter for SNN, was on the scene.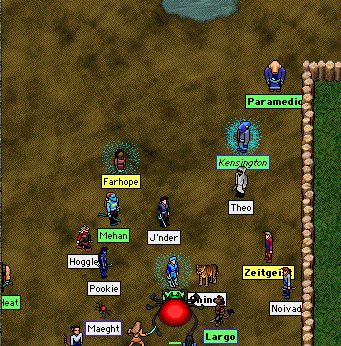 Fen President Largo queues up for his turn at the Juliosaur.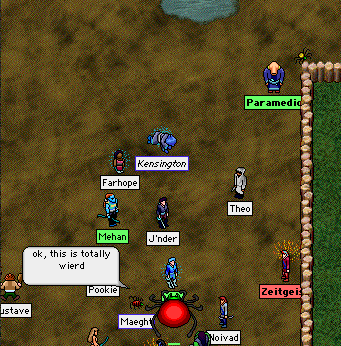 Maeght tries a variation of the old "have a taste of your own medicine trick" on the Juliosaur.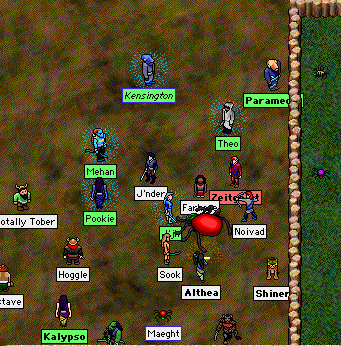 Maeght-chigger steps aside as Althea gets into the fray.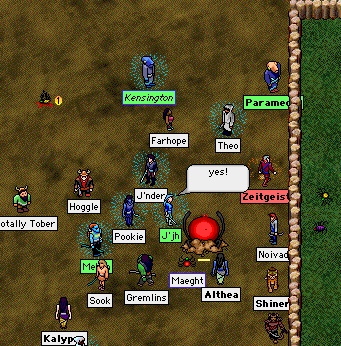 J'jh begins to celebrate that the Juliosaur is sorely wounded . . . but at that moment it begins to burrow away.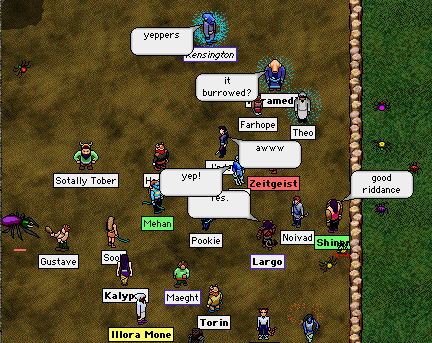 The Juliosaur has eluded us again!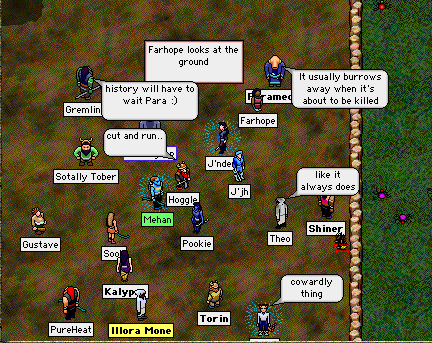 No grand Juliosaur victory celebrations today.
Posted by Para at November 30, 2008 09:41 PM