Noids Invaded by Super Noids

Cammie sent the following report to TMN:

Greetings Para!

We were hunting in the passes when we heard of an unusual number of exiles falling at Noids. Upon entering the cave, we discovered the Noids had been overrun by their much stronger, meaner cousins!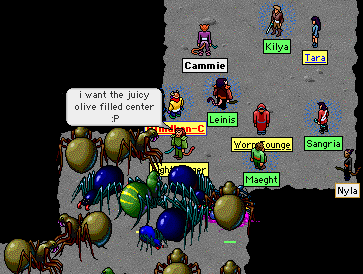 Several exiles were fallen at the bottom, and we had to fight through this angry mob of Olive, Malachite, and Slate (I believe?) Arachnoids.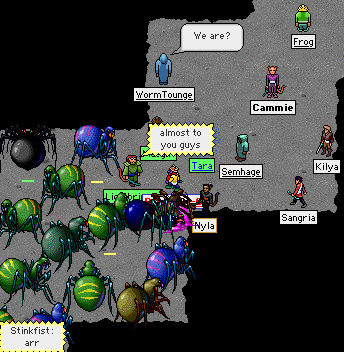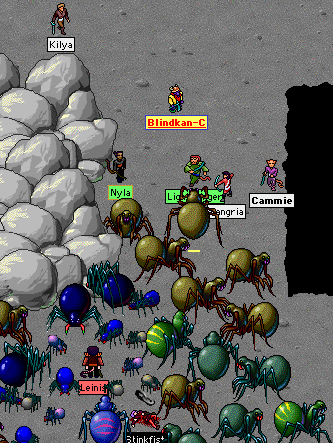 This intrepid reporter went all the way to the bottom for some live-action news, and ended up, well . . .




dead.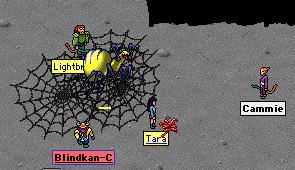 This fella had a name I couldn't quite wrap my tongue around, and boy was he mean! Note this reporter observing bravely from a distance. :)

In the end, all the Noids were defeated and all exiles rescued. This was a great opportunity for teamwork, and all involved stepped up to the challenge. We win!!

-Cammie
Posted by Para at February 09, 2009 10:17 PM