Jady Announces Interview with Super Chicken

Jady sent the following announcement to TMN:
Hi Para,
Jady here, host, director, executive producer, and caterer for The Jady Show™. I will be conducting a LIVE interview via the Sunstone Network with Super Chicken.

[Time, OOC: Friday night, March 20th, at 1 AM Eastern time (10 pm Pacific) (if you want to know the IC time, look at Clepsia or something)]
I am a hard-hitting interviewer. I'd like to let you know here and now. No subject will be off limits. Haters need not apply. I am giving you fair warning, if your sensibilities will be assaulted by my searing sense of humor, please either /ignore me before the next installment of The Jady Show™ or plan on not being around during the interview; it will go much more smoothly that way.
Thanks, and I look forward to seeing my adoring fans to witness a revolutionary change to The Jady Show™.
kthxbye
-jady

Discussion on the Clan Lord Sentinel.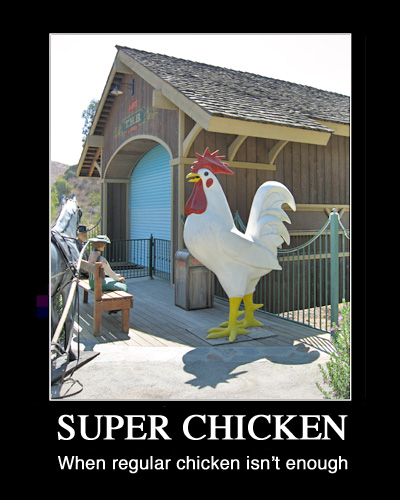 Posted by Para at March 19, 2009 11:11 PM