Poultry Produces Map of Ash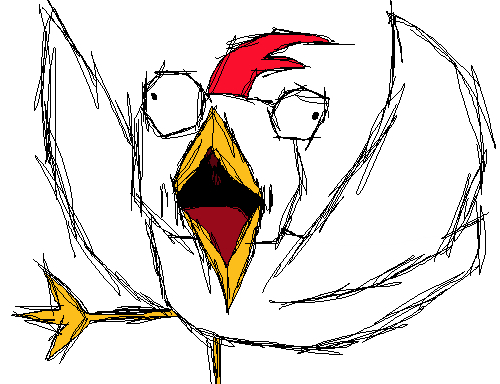 Puddleby's favorite poultry, Super Chicken, has created a map of the new Ash Island forest.
Spoiler Warning! Some of you may consider this map a spoiler that could ruin your fun of exploration. If you feel that way, please do not read further, and do not click on the map.

Super Chicken sent the following report to TMN:
Greetings fellow exiles! I kept getting lost in New Ash Forest and no one else knew their way around, so I've been mapping it! So here it is, Chicken's ugly map of New Ash Island's forest!
P.S. This map will be updated as I explore more and more! Oh, and don't enter super depart land without a huge group.
Ash Map by Super Chicken (possible spoilers)
-Super Chicken

Posted by Para at April 24, 2009 01:36 PM