Slate Caves Breakthrough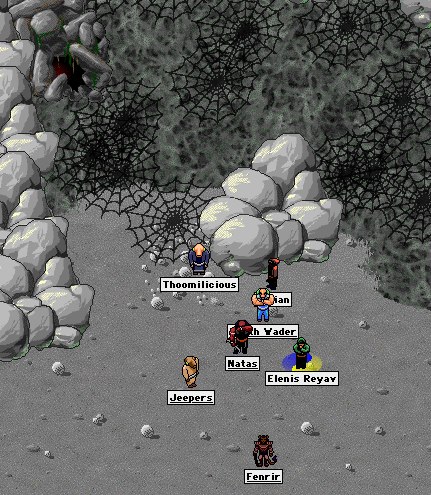 Thoomilicious sent the following report to TMN:
Details after the break. Warning: some may consider this information to be a spoiler.
Slate Caves 6 conquered for the first time!
Today a very sexi feat was accomplished as a rarely if ever conquered snell was secured and scanned for paths. SC 6 (N of SC 2) was taken and the next snell that leads out to the Foothills was also secured. Here's a picture of the party after taking SC 7. I am please to report that there is indeed more cave beyond the perma-webs in the middle of SC 6.
Posted by Para at January 01, 2010 07:44 AM