Mystic Invasion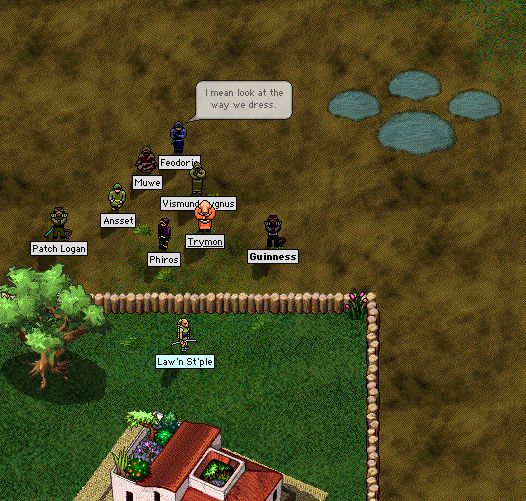 Guinness sent the following report to TMN:
Early in the morning on the 88th day of summer, 581, most exiles were fast asleep in their beds. There was just myself and Patch Logan around to fend off creatures from the town. And all of a sudden, six mystics of various ranks showed up!
I thought it was rather unusual to see, so I took a picture to remember the occasion. So, here is a picture of mystics doing what mystics do best.
-Guinness
Posted by Para at December 16, 2010 06:38 PM