Wendeckas and Santa Chicken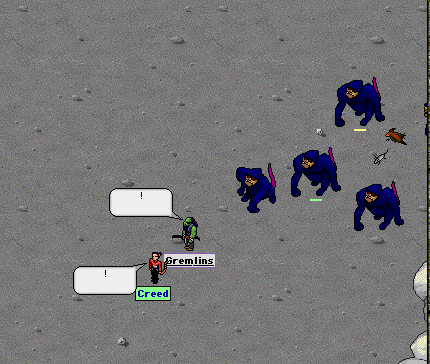 Creed sent the following report to TMN:
Hail Para!
Two exciting events happened in Puddleby recently. The first was probably a little less thrilling to most than the second. :-)
The first was a much larger than usual swarm of Large Midnight Wendies in the Foothills. Gremlins and I were running through coining a little when we were confronted by four LMNWs at once. We thought that was rather a lot, but even as Gremlins had those nearly polished off -- more appeared! All told, I believe Grems killed 10 to 11 LMNWs!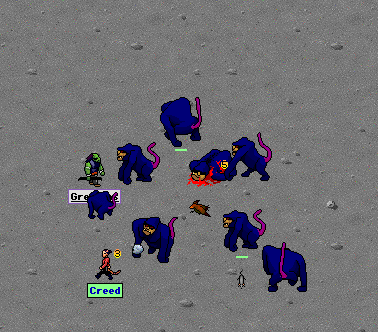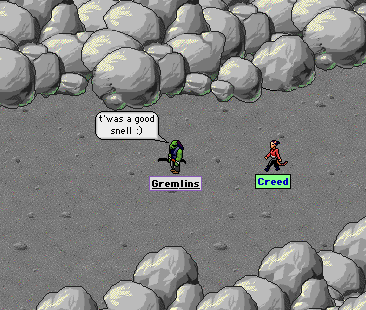 We returned to town soon after to find none other than SANTA CHICKEN HIMSELF in Town Center! He was, of course, surrounded by happy exiles. I got in line, wished Santa a Merry Bawkmas and told him I'd been a good fen this year. I asked for a cluster of togron nuts, and my wish was granted!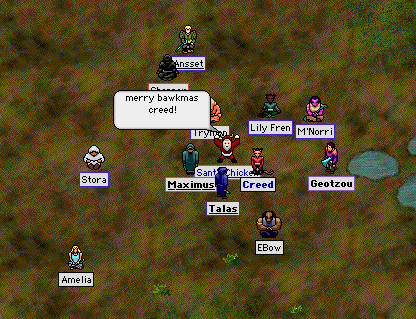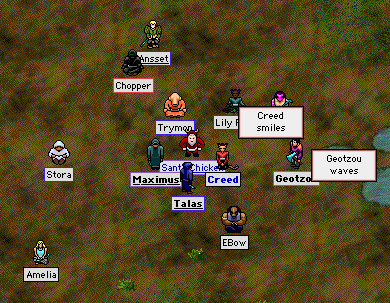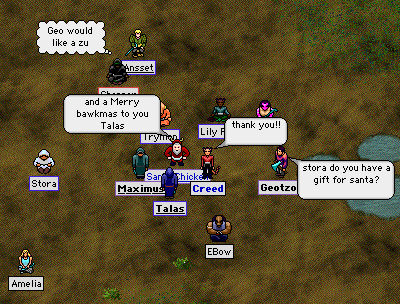 Cheers and Merry Bawkmas to all,
-Creed

Posted by Para at December 27, 2010 09:12 AM