Lafiadem Promoted

Fearr sent the following announcement to TMN:
Hey Para,
I am very happy to pronounce that my squire Lafiadem has been promoted to Ser Lafiadem of the Order of the Golden Dawn.
Congratulations to her, after she had to solve a lot of different tasks to become a knight.
Below you see some pictures of the promoting.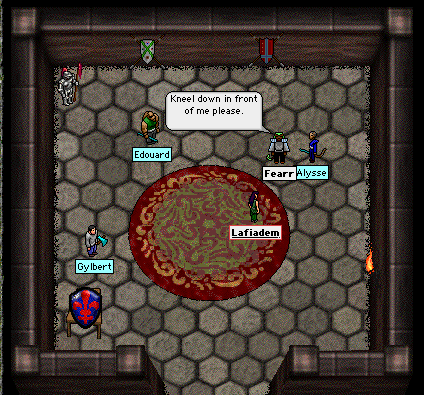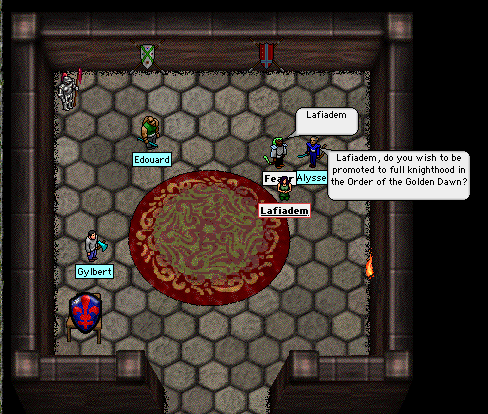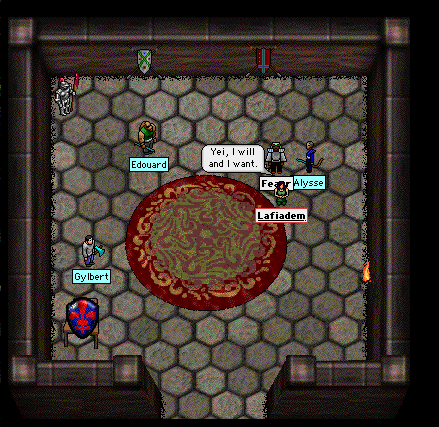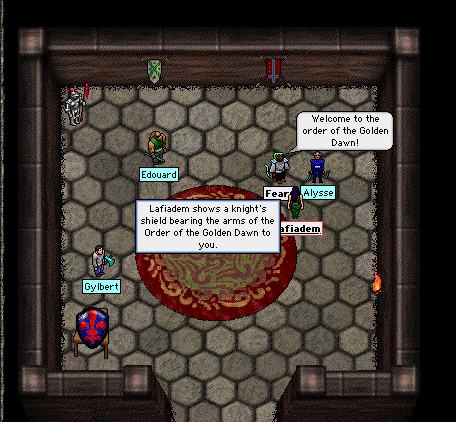 Hold your knight shield into the air for the honor of your order and with best wishes,
-Sir Fearr
Posted by Para at March 15, 2011 11:42 PM