Biological Space Monsters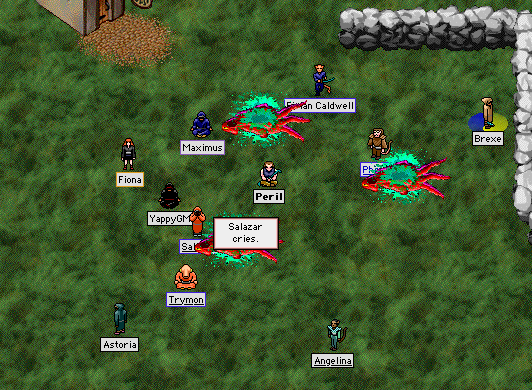 Peril sent the following report to TMN:
Strim, Paramedic. I do not often contribute to your fine publication. But I was able to witness some GM antics in the fairgrounds recently, and I made a few humble sketches that some exiles might enjoy.
As you can see, YappyGM was speaking to some exiles. He provided entertainment in the form of Biological Space Monsters, which were quite easy to pwn. Alas, we quickly found we could not stuff them as trophies. As you can also see, several people were very upset about this . . . especially Mystic Salazar, who became rather . . . attached . . . to his BSM.
Cheers to all,
Peril.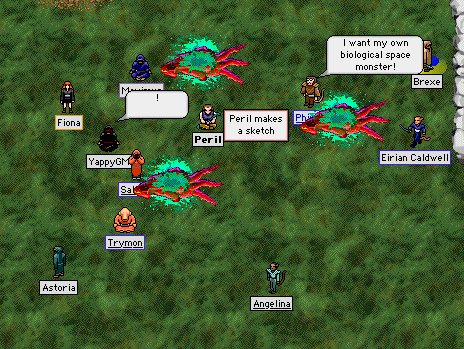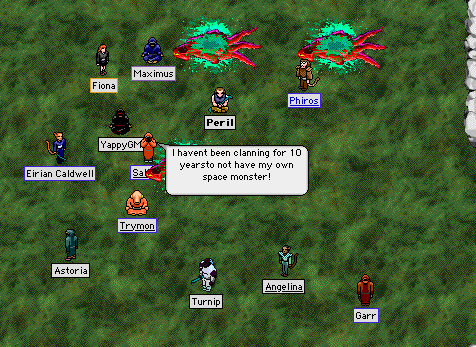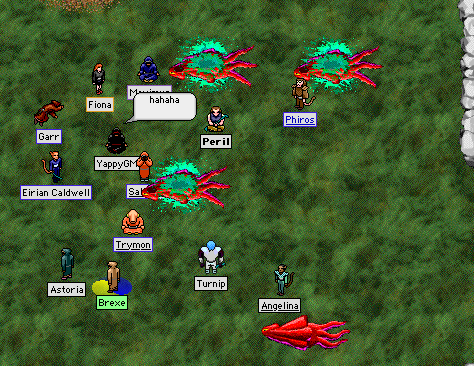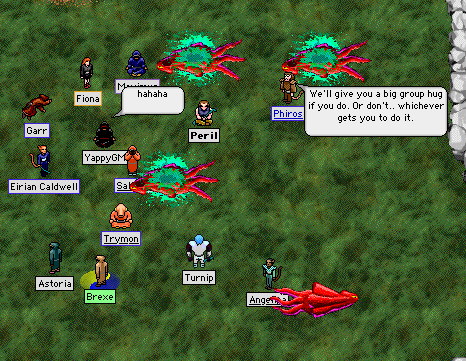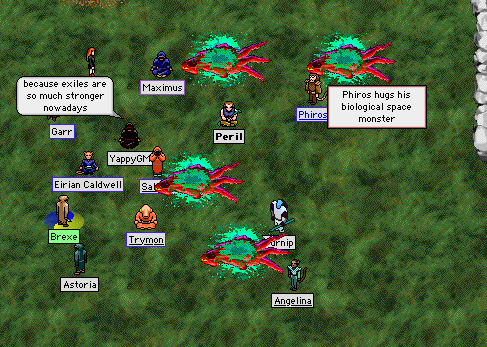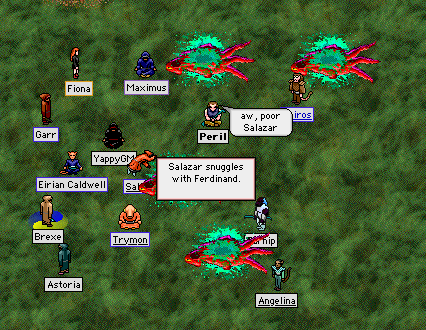 Posted by Para at April 20, 2011 08:16 PM