Support Your Local Thoom News Source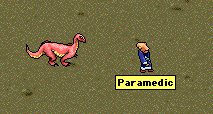 Every once in a while, I ask for some help in paying the expenses involved in maintaining TMN. Please consider donating a few bucks with the PayPal link if you enjoy the site.
If you don't have a few extra bucks, consider submitting a story or some images. I appreciate contributions very much!
Thanks, everyone, for continuing to read and help out with this project. TMN's been running for 9 years as of this month.
Posted by Para at May 25, 2011 07:45 AM