Disaster at the Estuary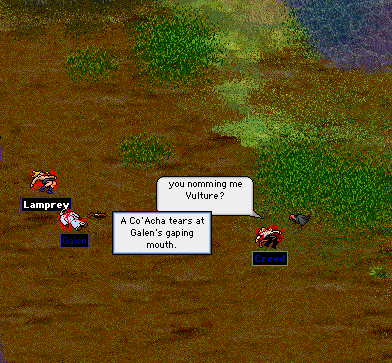 Creed sent the following report to TMN:
Hail Para!
I would like to submit a few sketches from a recent trip to the Estuary. A group that included Xenos, Lorikeet, Fiona, Lamprey, Galen, Eirian Caldwell, Talas, At'n and myself were on a fairly routine hunt when disaster struck and we were surrounded and overwhelmed. Several members of the group fell, but others survived and fled to another snell to regroup for a rescue.
While we fallens were waiting, however, we were "visited" by an especially talkative Common Vulture and Co'acha! As you can see by the attached sketches, they taunted us while chewing on our various bloody body parts. However, when we realized rescue was approaching, the gods took pity on us and gave us "sympathy" experience for our suffering. After all of us were back on our feet, the gods granted us additional experience for the ordeal.
Enjoy the sketches!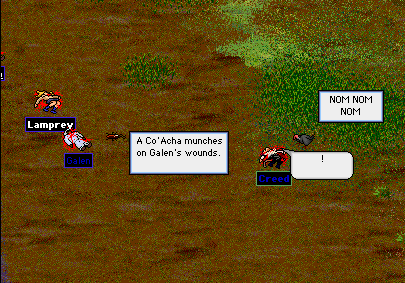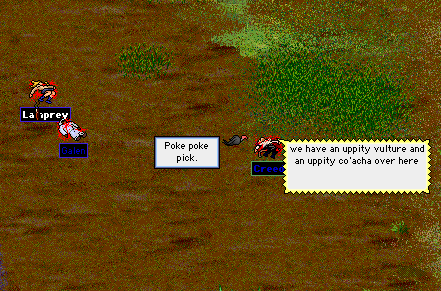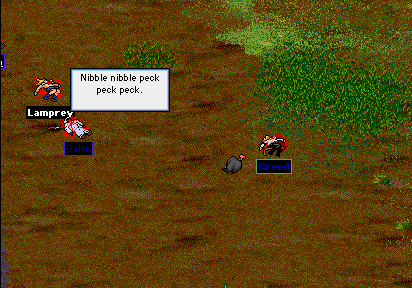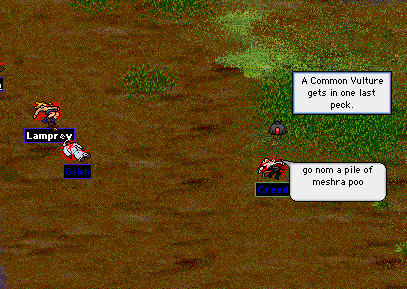 Cheers,
-Creed

Posted by Para at November 25, 2011 07:37 PM