Creed Reports on the Trip to Trillbane

Hail Para,
I enjoyed reading the various reports about our recent trip to visit Master Trillbane, as well as our assault on Bartok's village and meeting with Bartok himself. It was all very interesting. I truly enjoyed getting to listen to Master Trillbane himself speak. We begged him to visit our town sometime, to make it easier on those who wish to study with him. He actually seemed to be at least considering it, asking a few questions about the state of our libraries.
He also told us that Bartok has been setting booby-traps for him, making it different for him to travel and to study his craft. Needless to say, this is troublesome to anyone who wishes to improve his or her study of Pathfinding! Being the rather . . . aggressive group that exiles are, we decided to bring the fight to Bartok as documented by your other correspondents.
Most of the sketches I made of the battle are similar to what you already have, but I wanted to share a few more from the battle's aftermath, when a few of us were unfortunately fallen and had to endure Bartok's taunting. I have to admit that, still in the heat of battle, I started a bit of a "war of words" with the evil creature. I told him I was ugly, but he retorted I was uglier, with soft fur instead of spikes. Bartok admired Ustral's horned helmet then made sure to taunt us about the fact he was still alive while we were dead. When he began threatening to cook us we took our leave.
But, in a final act of defiance, Bartok later sent an Orga right into town with a "submission" for the new publication, calling it a "Fazion Daylee" ... that fur is "owt," and spikes are in! And he delivered this article right while I stood there! Orga . . . brazen indeed . . .
Cheers,
-Creed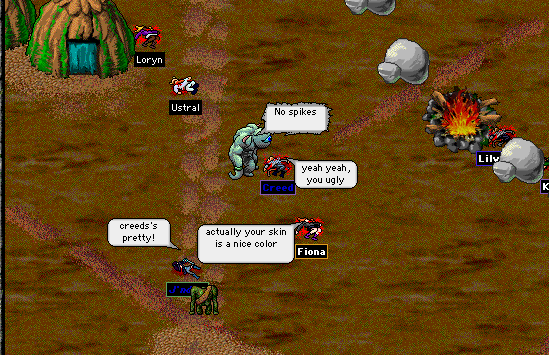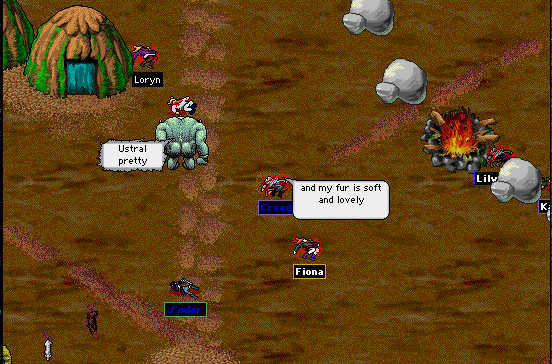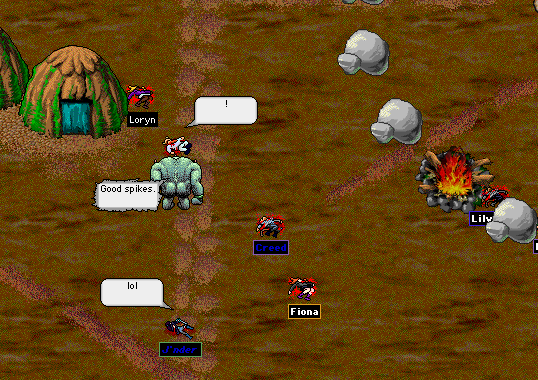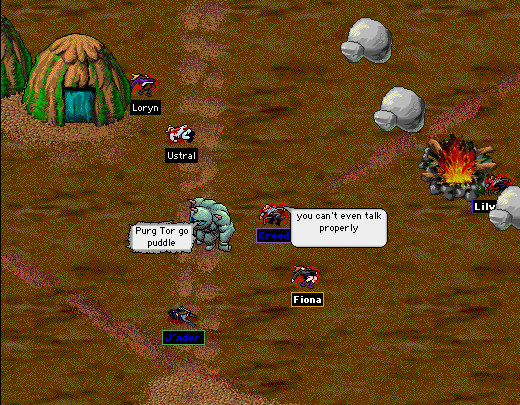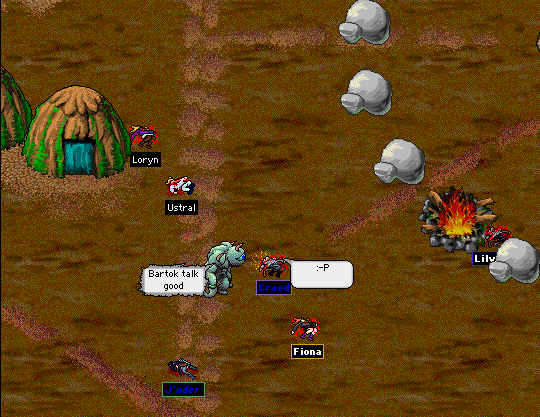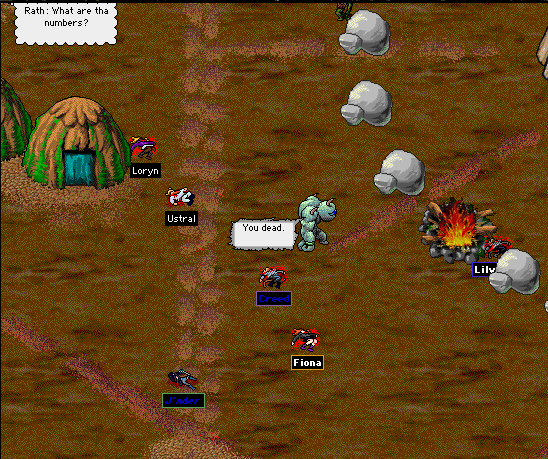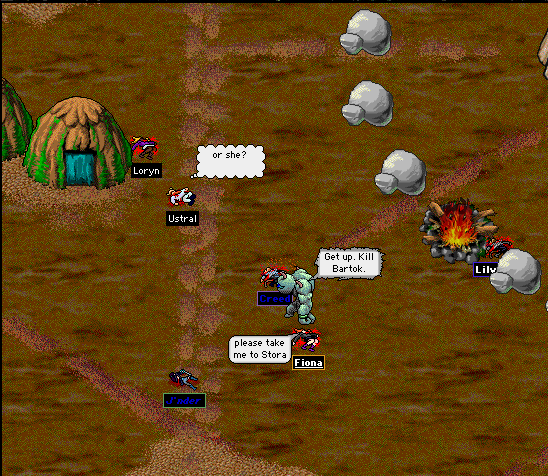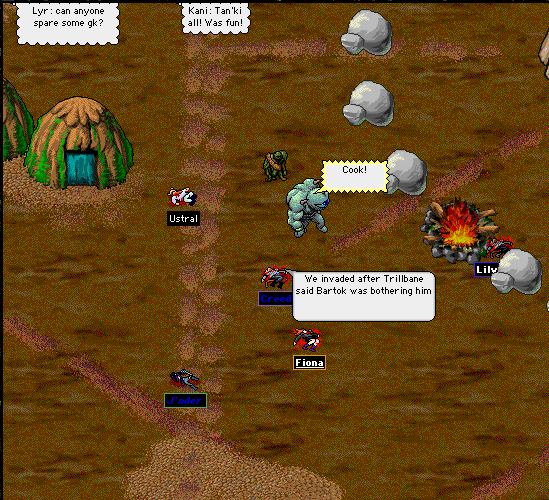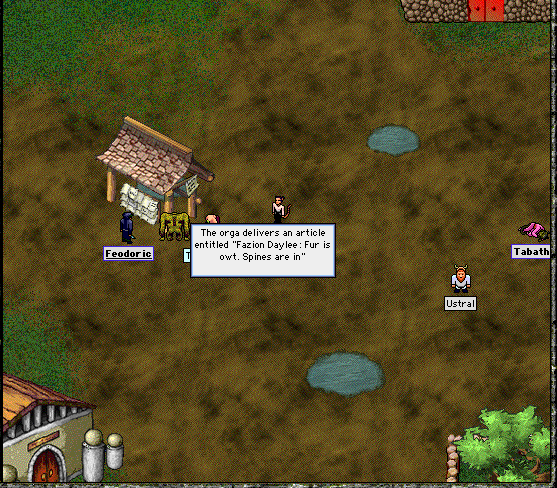 Posted by Para at June 10, 2012 10:33 AM