Hel Tree Order: A New Clan in Puddleby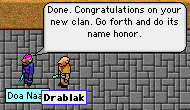 Drablak sent the following announcement to TMN:
Hello Para,
I hope you are well. An item of news for you: the Hel Tree Order clan was founded recently. I have a journal entry about the founding of the clan.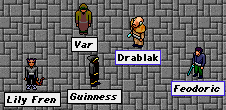 My scrolls have moved also, in the same area of the library.
-Drablak
Posted by Para at June 24, 2012 08:06 AM