Corrsta, Sirrush Elder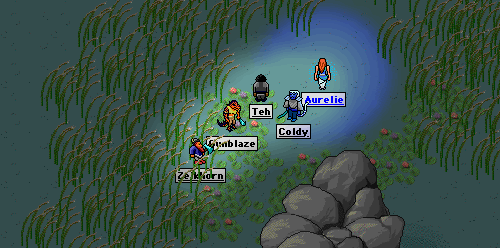 Sunblaze sent the following report to TMN:
Hello, Para.
I had a long and interesting day which started with adventures with Taryn's group. Then I headed back to town to a surprise. Corrsta, a Sirrush elder, came to town and helped me finally get my cloak off. My scales are very happy now to feel the sun better. The day ended with a misadventure to the Jade Noids with a group that Coldy put together. I got to hunt with Harper, an old friend of mine, and she was surprised to see me.
The more detailed version of the story can be found at my journal.
(OOC: Want to thank the GM for helping to make Tuesday evening interesting. I was getting tired, but it was fun.)
-Sunblaze

Posted by Para at December 01, 2012 10:15 AM