Orga Fortress Invasion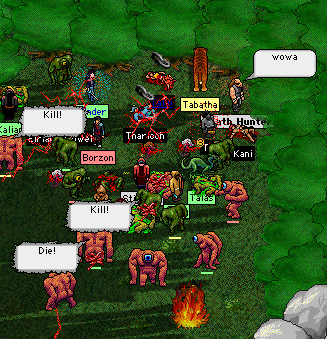 Death Hunter sent to TMN this report on the recent invasion by exiles of the Orga Fortress.
Stinkfist and Daimoth lead an invasion of the Orga Fortress.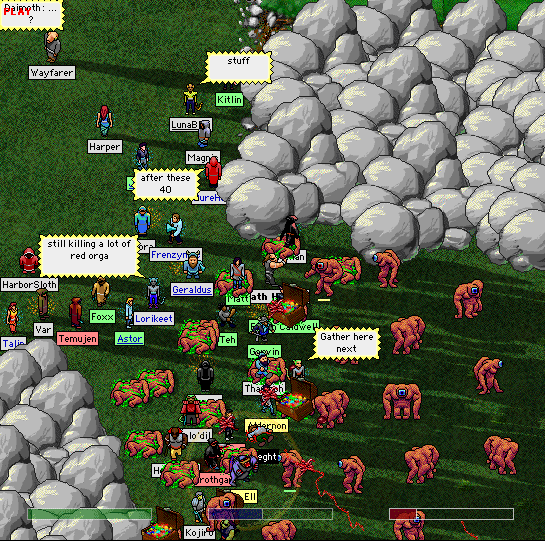 When we got to Bartok's Hut, he wasn't there.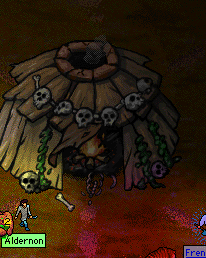 Although, a chest with a large amount of coins was—everyone got 90-100 coins.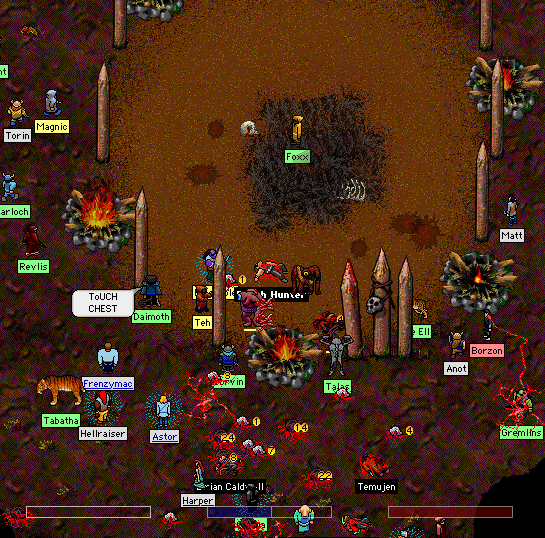 At the northernmost hut, the orga had captured some strange creatures.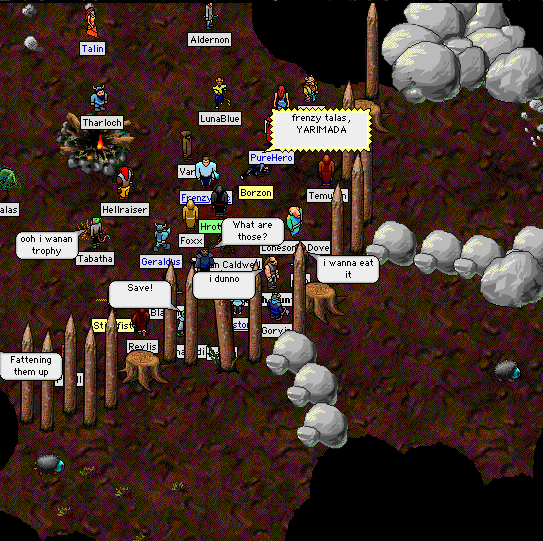 It is this a dead one outside?

Unfortunately, many people left at one point, but the reduced force pushed on.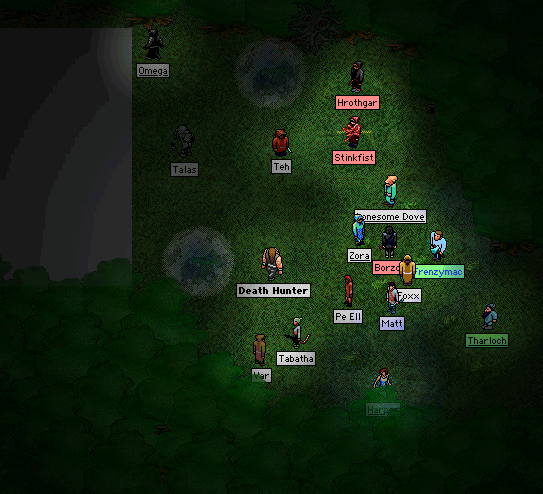 We fought Bloodhorror, Orga Victor, and we had gotten him down to pink when an ambush arrived.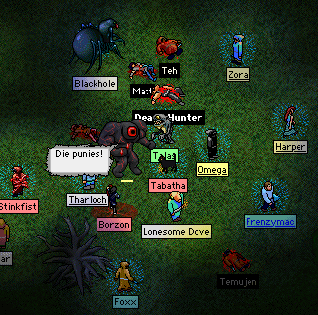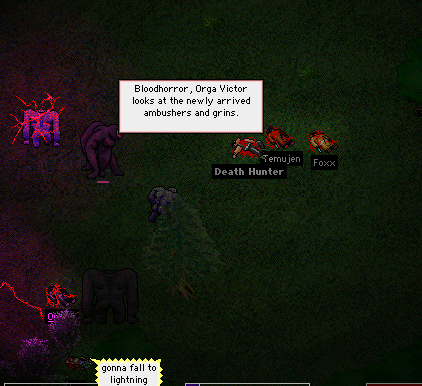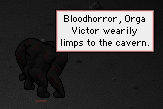 In the end, Bloodhorror survived and we had to depart, but it was a great hunt!
-Death Hunter
Posted by Para at December 12, 2012 07:50 PM