Gofram Joins Dwarven Militia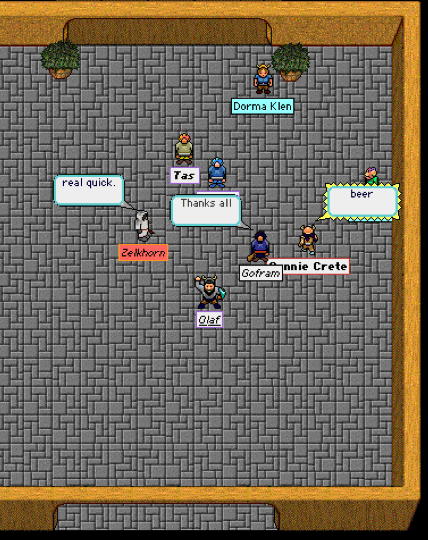 Connie Crete sent the following report to TMN:
Ber Para,
Great news! Tha mighty Dwarven Militia be havin a new member. Gofram comes out rarely, but when he does he joins our moseys. He be good halflin with a dorf heart. So he said a while back, "kin I join." After much drunked deliberation we said "Sure!" Then we dranked in town.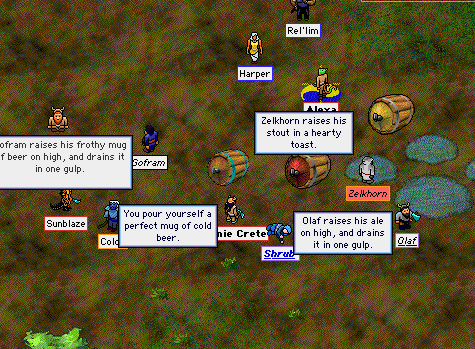 The End.
Oh ya, befer that we had a good metz mosey. Lots o guests, lots o regulars, few FB, lots o DM. Kilt stuffs, fell lots, didnt have ta short walk home. All in all, a good mosey.
Ber!
-Connie

Posted by Para at April 01, 2014 09:42 PM