Eastern Mountains Exploration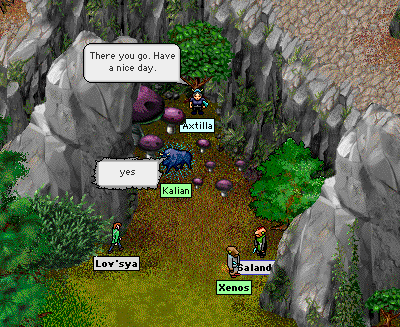 Salandra sent the following report to TMN:
Hola Para!
Just wanted to keep your readers updated on some recent developments.
Our Eastern Mountains exploration groups, currently focusing on Foghaven Mountain, have been going quite well. We've mapped most of the area and are proceeding to look under all of the the various rocks and maybe even shaking a tree or two for any clues that might fall from them. The long lost Dwarf Duo of Ovar and Duri have been found, but we haven't quite been able to figure out the best way to help them in their current predicament.
One thing of special note is another discovery that I know some people would be interested in knowing about. I made a sketch for those that might be interested.
Salandra
Posted by Para at December 06, 2014 11:46 PM