K'vynn's Collapse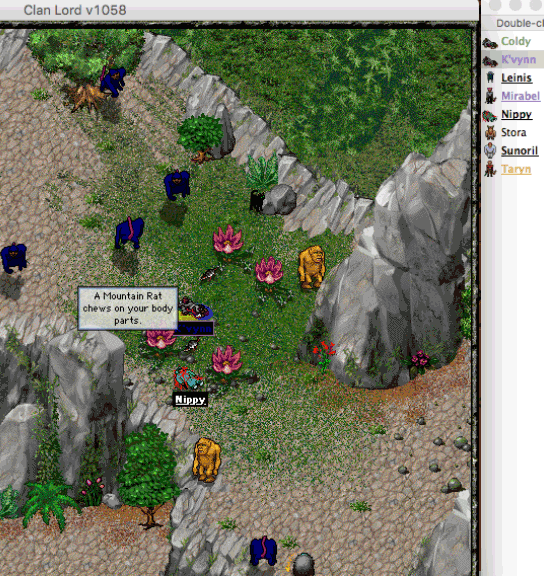 K'vynn sent the following report to TMN:
"Killed Nippy and working on rest of Taryn party...."
It's my fault really, I got rooted by probably more than one flower at a time... Nippy was brave and almost had me except for a weak link on his chain, causing him to fumble and trip over me.
Drablak, I failed you, you asked me to cover for you. Connie would say it was all my fault, and it was, I admit that. Now I don't think I can been seen in public anymore....
-K'vynn
p.s. Mirabel, my dear, I failed you and everyone before you...
Posted by Para at March 29, 2018 08:59 AM