Connie's Ber-Day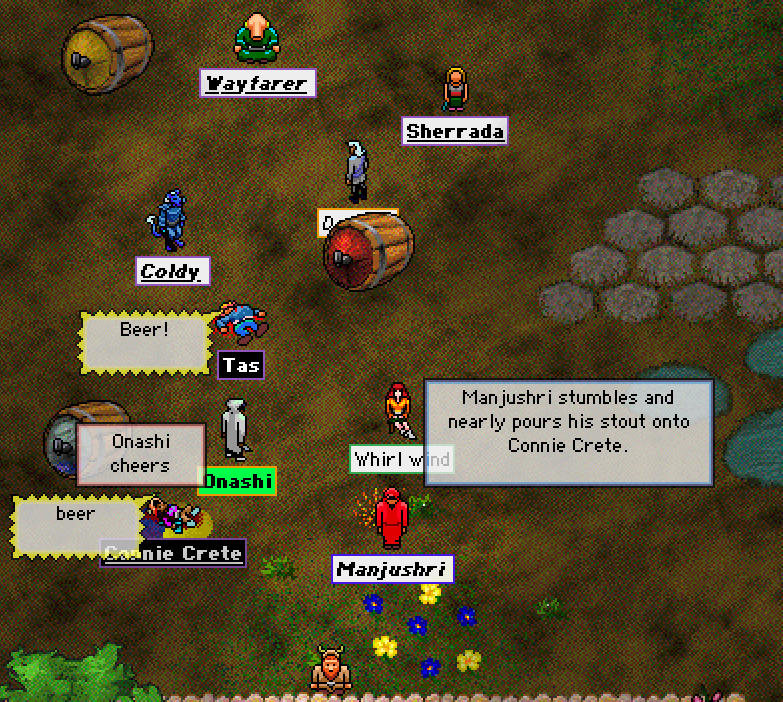 Tas Furrfoot sent the following report to TMN:
Hi Para, long time no 'see'.
Last night was Connie's Ber-Day. Everyone was invited to join the DM (Dwarven Militia) / FB (Falinea's Blade) hunt in her honor and let her try to 'keel' the party. Even Lorikeet joined outside her normal hunt times!
We had cake and ale, lager, and stout in town and then later during our break more lager & stout.
We had a great turn out - thankfully I wasn't the only healer! Some folks showed up in town and other folks on the hunt. Connie's "mystic 8-ball" answered the usual question 'where-do-we-hunt' with "mountain bears" so that's where we headed. Here are a few vision-pics - mystics will be 'classified' and Lorikeet shows us how she's freaking awesome by killing a bear and saving all of us despite Connie's attempt to 'keel' the party. It didn't ruin Connie's hunt though, Connie thought it were great too. I think all had fun.
Happy Ber-Day Connie! And many more! Puddleby wouldn't be the same withoutcha.
-Tas
p.s. Please note Dashiva was with us up until the break during the hunt!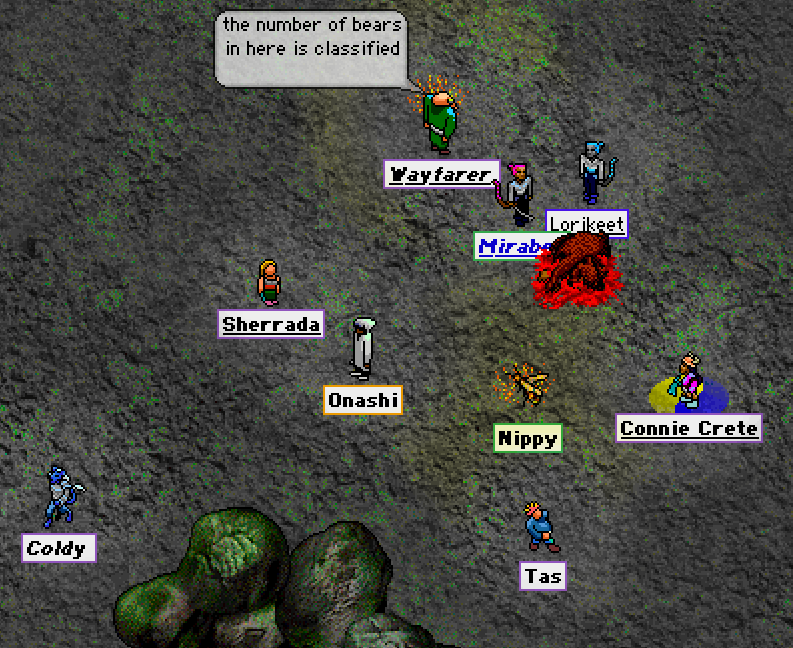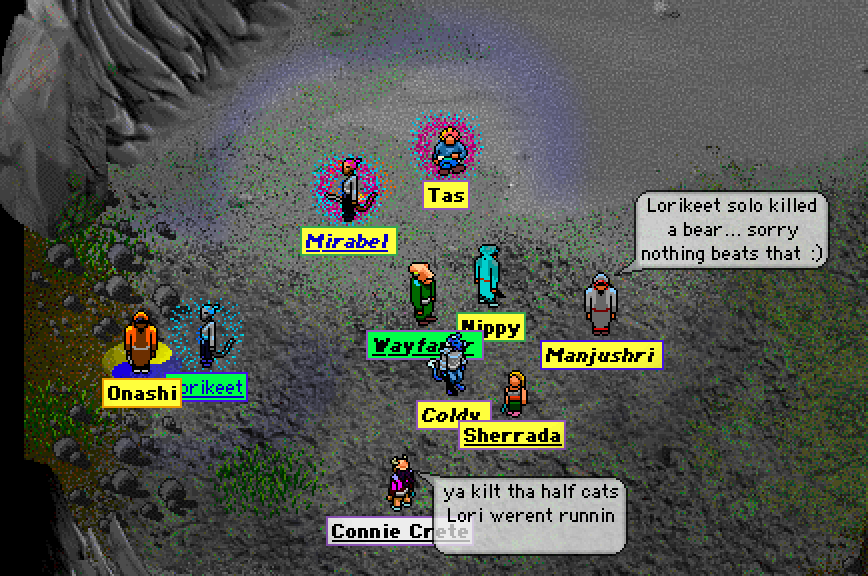 Posted by Para at June 13, 2018 10:04 AM