Largo Reports on the Bard Concert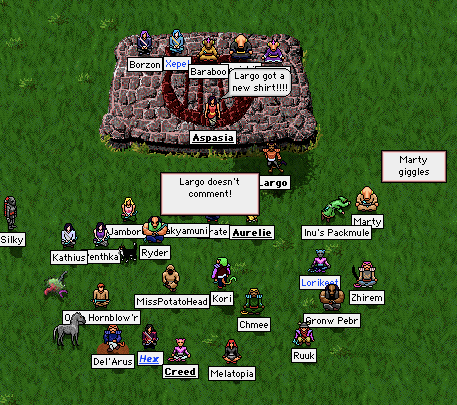 "It's true!" —Largo
Largo sent the following report to TMN:
Another bard concert has come and gone!

Though the competition from Borzon, Xepel, Coriakin, and Nippy was fierce, Aspasia won Snacks' composition contest with her excellent piece "Historical Importance," a chronicle of the fateful day 56 years ago that I got a new shirt.

Pirate has archived visionstones of the entire concert on The Puddleby Listener.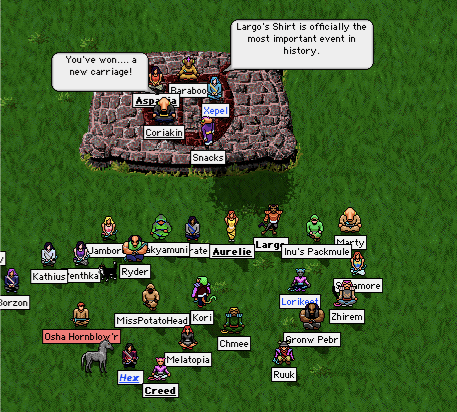 "Xepel is forced to admit the truth" —Largo
As winner of Snacks' competition, Aspasia will judge the next contest and has chosen its theme. Via Koppi: "Submissions must be a solo, duet, or trio inspired by the Feast of Tsrinn. Bonus points will be given for songs with lyrics!"

The next bard concert will be held at the Puddleby Playhouse in west town on OOC October 25 at 9PM Eastern; 6PM Pacific; 1AM GMT. Attendees are encouraged to wear a costume.
Posted by Para at September 29, 2020 10:45 AM