Red Quill Welcomes Dandelion, Luna, and Aymi


Dandelion and Kani sent the following report to TMN:
Heyers Para!
Luna an' I met in town fer a bit 'twixt Whirly's Pirate SCIENCE tour an da Bard concert, an' lookit alla Red Quill folx we found!
Afrit an' Coriakin an' Healery an' Kani an' Megami an' Phineas an' Tayra an' Wangah Rah, an' some sock puppets. Baba an' Sleipy were jus' 'bout dere, 'cuz Healery invoked 'em. Here's a sketch.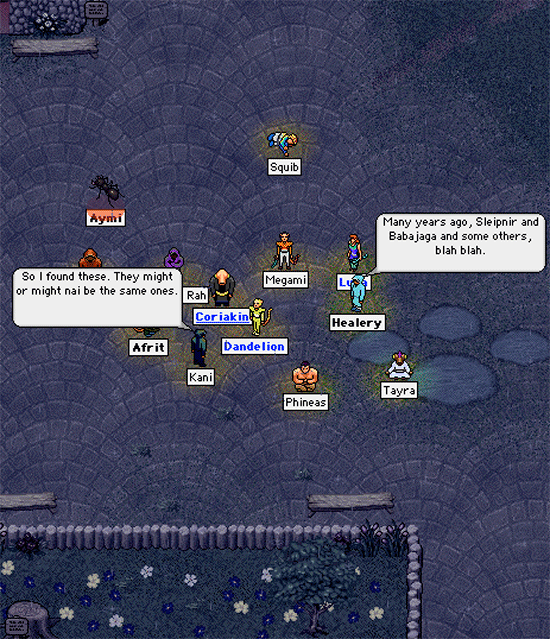 We all went to da Hall of Clans so Luna an' I could git inducted into Red Quill. Dat was da plan, only 'cept we didn't expect alla folx what came outta da liberry fer it.
Aymi got swept along wit da crowd an' was verrah excited about da ceremony. She asked about clans an' ever'body tried t'answer da best we could an' den she joined Red Quill, too.
We hadda celebration at da Bard concert after. Connie was First Falled.
* * *
—Dandelion and Kani
Posted by Para at April 26, 2021 04:43 PM