Upcoming Memorial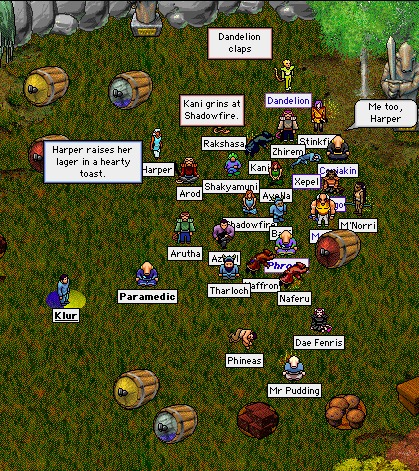 Largo sent the following announcement to TMN:
This is the 18th year since Tyndall passed away. He was loved by many in life, and is remembered both as a cherished friend and a Puddlebean legend.
Every year, we mark this time and come together in order to celebrate the lives of friends that we've lost over the years: Xenos & Panos, Baffina & Baffette, Tyndall, Tonoto, Eyeball, and K'pyn. Please join us to share memories, whiskey, cigars, beer, songs, and bonfires in the Memorial Garden outside Alliance Castle on September 27, 2023 @ 7pm Pacific / 10pm Eastern / 2am GMT.
Whether you're a constant presence, you've been in the library for a while, or you're somewhere in between, we'd really love to see you. Please also reach out to friends who might not see this message – we'd love to see them, too.
-Largo
Posted by Para at September 20, 2023 09:48 PM