Ethereal Plane Classes and Field Trips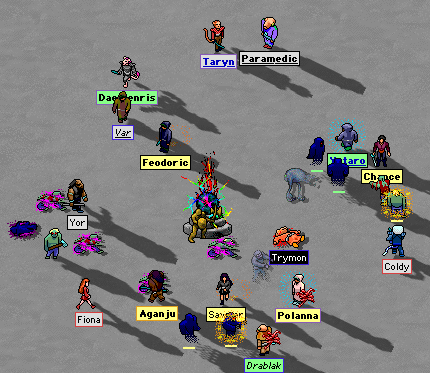 Feodoric sent the following announcement to TMN:
Announcing: Ethereal Plane Classes and Field Trips
The Hel Tree Order and the University of Puddleby are sponsoring a series of classes (taught by me) on everything you could possibly want to know about the ethereal plane. Topics include: what the ethereal plane is, its layout, how to get there and find your way around, places of interest, why the plane is important to Puddleby (and the world) and the role it has played in our history, what the 'brion brothers have to do with it, what mysteries still need solving and more.
The classes are aimed at anyone who is not familiar with the EP or wants to expand their knowledge about it. Classes will meet every week at the university for an hour or so, and then proceed to the ethereal plane for a field trip relevant to the topic of that class.
The first class will be about the basics - what the EP is and how to get around in it. The field trip will be to the Fourth Sphere via Portal Island.
Time: 9pm Wednesday Eastern Time, every week (first class on May 29th)
Place: The University of Puddleby Courtyard
Total duration: about two hours, depending on attendance and ethereal weather.
I'll announce each class in on the Clan Lord Sentinel thread.
And also in this thread on the Hel Tree Order forums.
-Feodoric
Posted by Para at
08:31 AM